Compact System
Bora X Pure
The minimalist cooktop extractor system with maximum cooking space and a distinctive design.
Maximum cooking space embedded in a matt black, purist design with an iconic air inlet nozzle. The surface induction cooktops make optimum use of the available space and impress with their bridging function and automatic pan size recognition.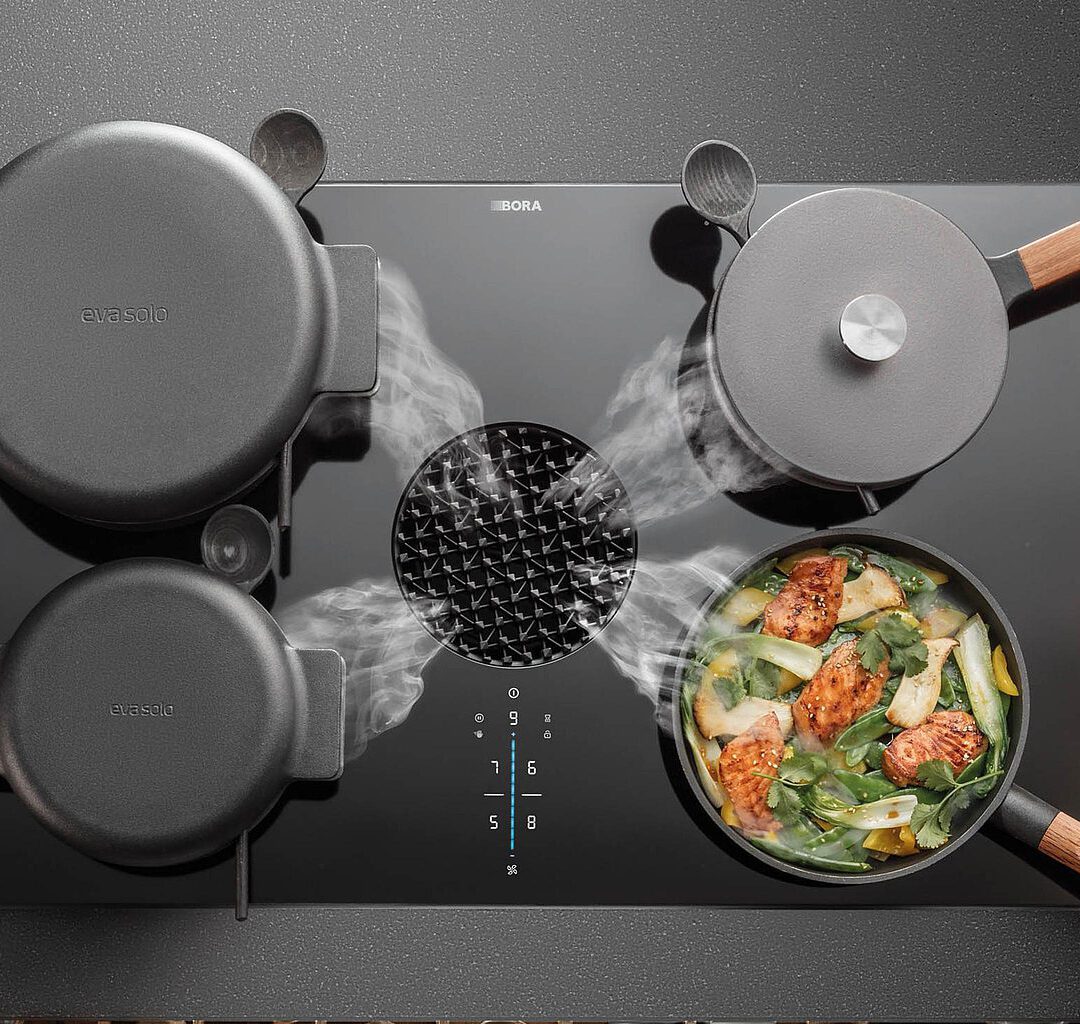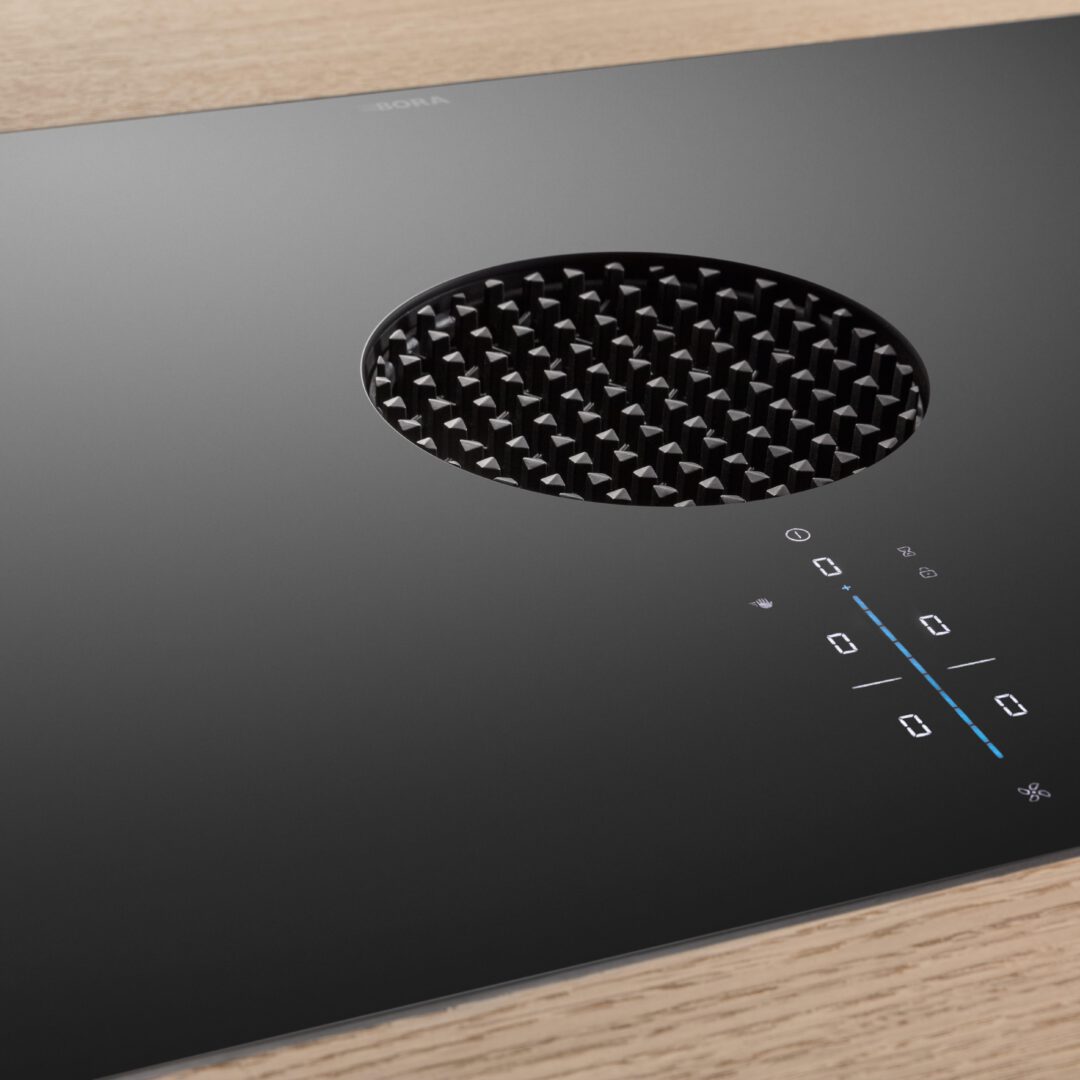 Sales Information
One of the team will call you to answer any questions you may have, before arranging purchase and delivery.
Intuitive operation
The BORA& X ;BO can be completely controlled by a touch panel. The vertical slider makes operating the cooktop easier by intuitively swiping your finger up or down or tapping the controls. Important functions can be accessed with a single touch.
Oversized surface induction cooking zones
The entire surface can be optimally used when cooking thanks to the extra-large surface induction cooking zones measuring 230 x 230 mm or 230 x 460 mm. These offer plenty of space for pots, pans and roasters of any shape and size.