Compact System
Bora Pure
The customisable high-performance cooktop extractor system to embark on your personal cooking experience.
Customisable, timeless design and proven extraction technology. Intuitive touch operation using the sControl. Plenty of space to cook – even with large pots and pans. Simple cleaning.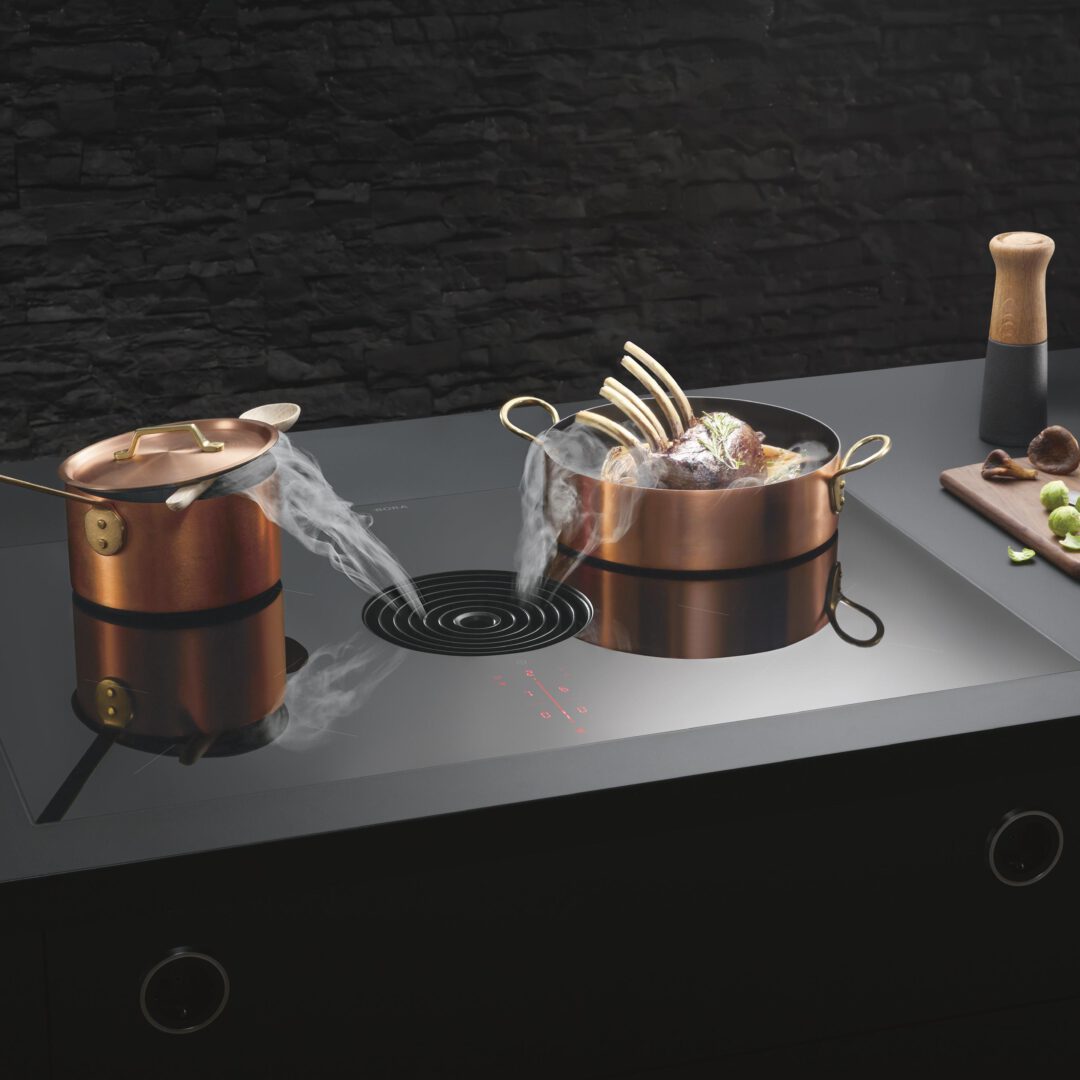 Sales Information
One of the team will call you to answer any questions you may have, before arranging purchase and delivery.
Intuitive operation
The BORA Pure can be completely controlled by a touch panel. The vertical slider makes operating the cooktop easier by intuitively swiping your finger up or down or tapping the controls. Important control functions can be accessed with a single touch.
Colourful design
The vibrant and easily interchangeable air inlet nozzles are the perfect way to brighten up the kitchen and add a personal touch.