Compact System
Bora S Pure
The most compact cooktop extractor system with maximum use of space for 60-cm-wide kitchen units.
Asymmetrically arranged cooktops for an extraordinary appearance. Optimum cooktop usage with a unique coffee function. Intuitive touch operation using the sControl. The perfect balance of design and optimum space usage.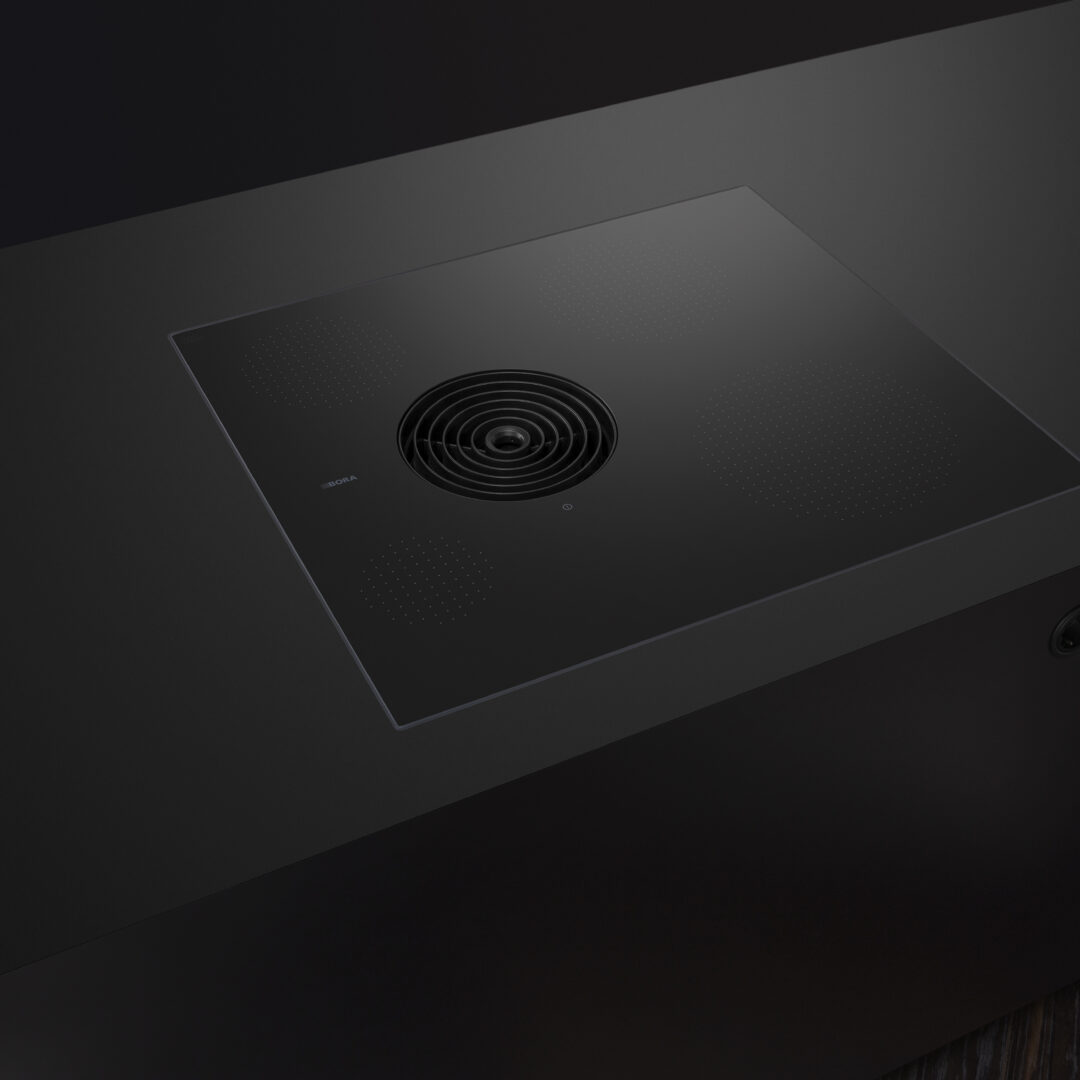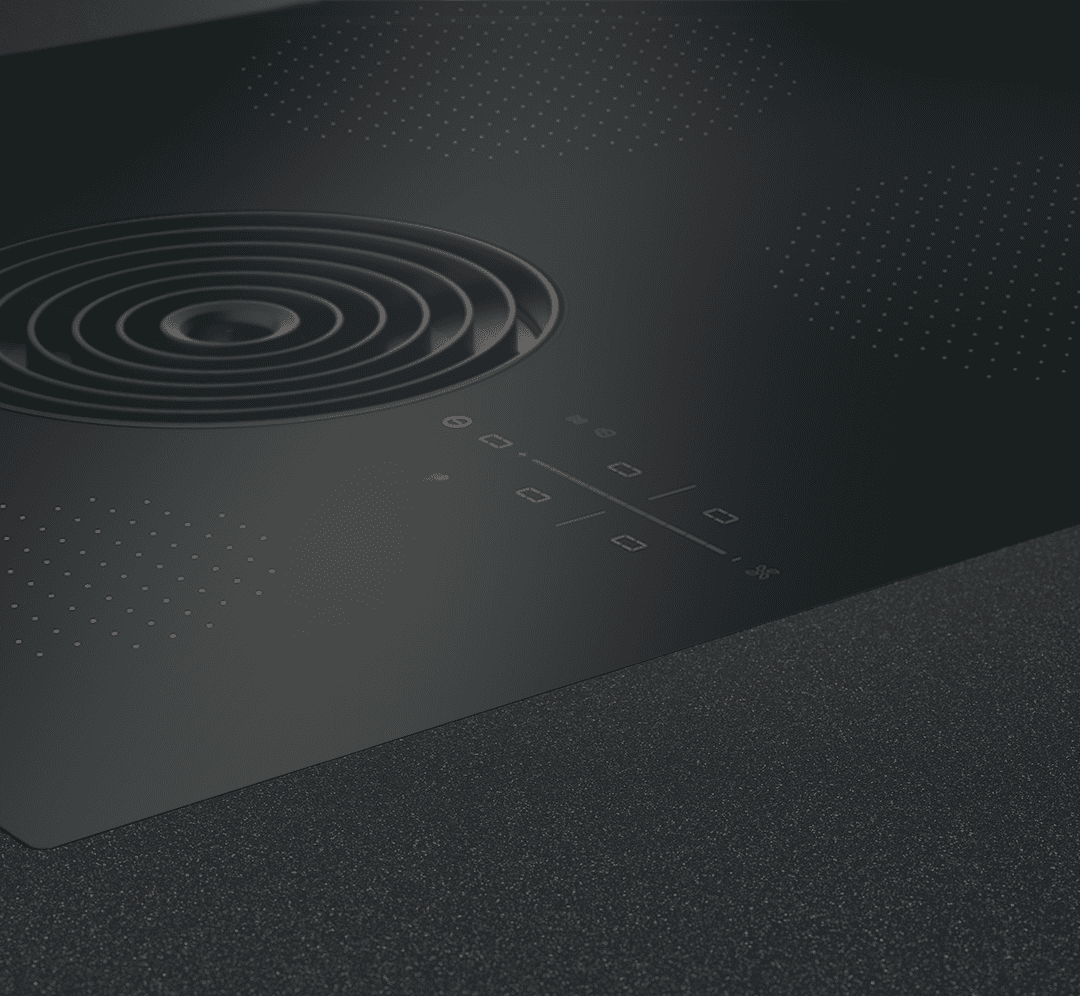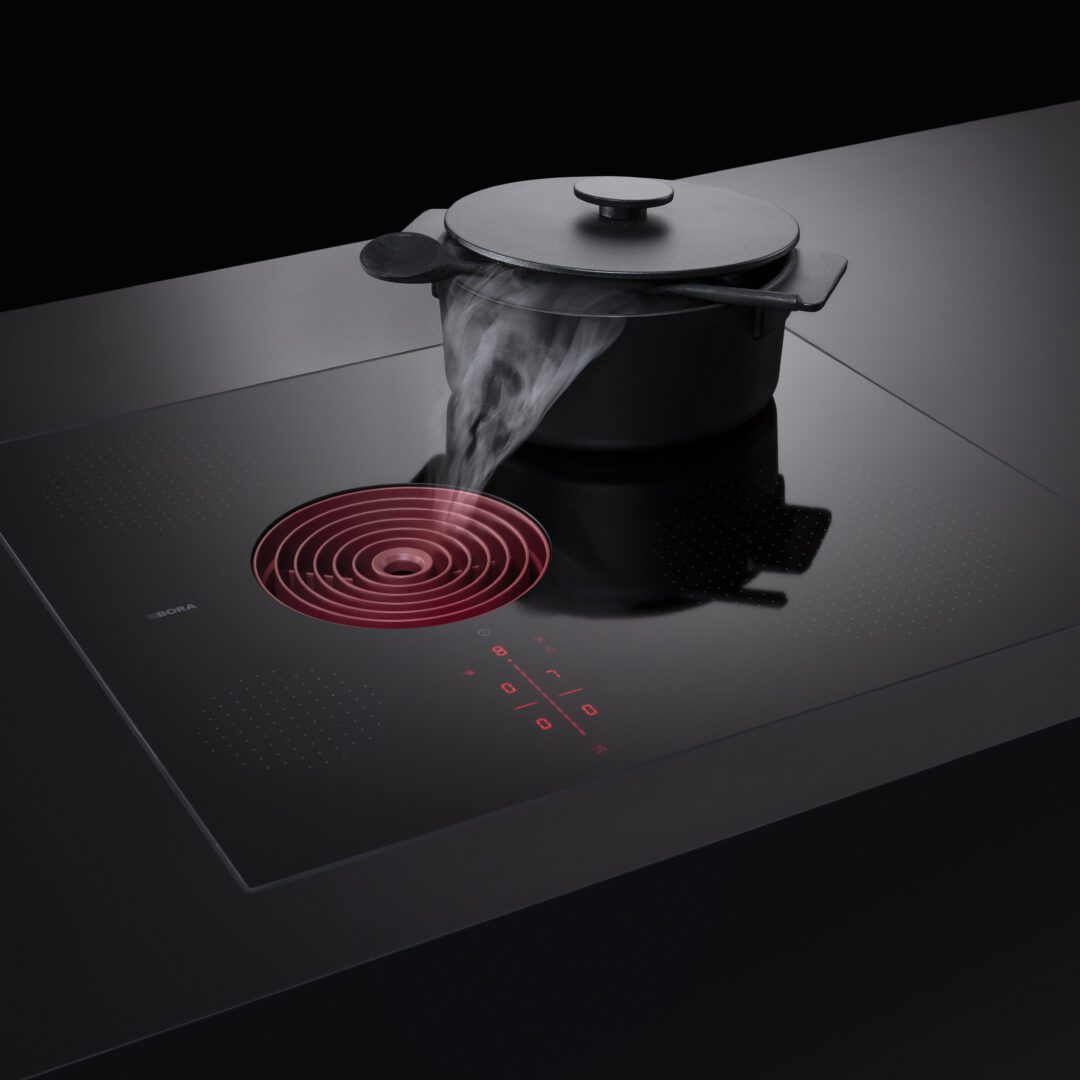 Sales Information
One of the team will call you to answer any questions you may have, before arranging purchase and delivery.
Intuitive operation
The BORA S Pure can be completely controlled by a touch panel. The vertical slider makes operating the cooktop easier than ever by intuitively swiping your finger up or down or tapping directly. Important control functions can be accessed with a single touch.
Asymmetric and colourful design
The flush-mounted design with an asymmetrically positioned extractor opening is wonderfully eye-catching and enables optimum space usage. The perfect fit, even for smaller kitchens. The vibrant air inlet nozzles add a splash of colour and can be changed in an instant in line with preferences.